The Silence of the North by Olive A. Fredrickson
In this biography we learn what life was like in 1920 in the harsh north lands of Alberta. At the age of nineteen Olive Fredrickson married a trapper and followed him into the wilds  where they led a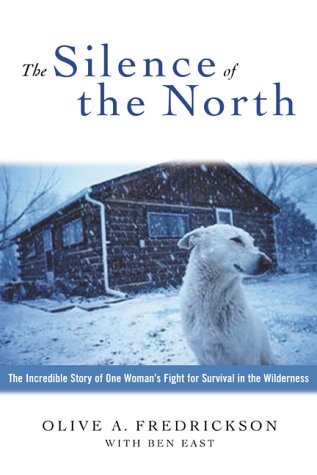 lonely and perilous life. They survived near-starvation, winter life in a primitive cabin with a tiny baby as well as a terrifying trek in 50 below zero weather.
Nine years later Olive's husband died, leaving her as sole support of three small children. Without family or friends to sustain her, she single-handedly ran a farm, fed and clothed her children and protected them from the menace of wild animals.
This true story is told in very simple language in the first person, past tense. The story flows naturally and easily. I was gripped by the adventures of this woman's every day life and found it difficult to put the book down.
The Silence of the North is just one book from our small but mighty biography section here at the Lanark Highlands Public Library. Come on in and check it out. You won't be disappointed.
Review by Christine