Autumn by Ali Smith
Ali Smith is a writer of note. Her unique style and penchant for playing with words makes for interesting reading. It took me awhile to get used to the rhythm of her prose.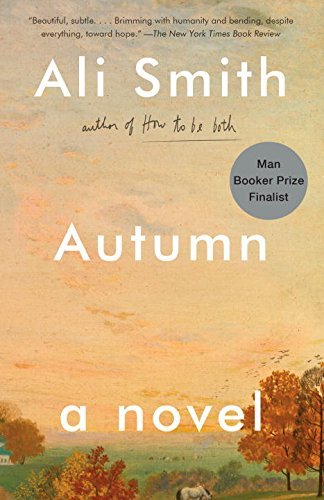 Autumn is divided into two parts. It wasn't until I reached the first few pages of the second part that the first made any kind of sense to me. I went back and re-read part one and then enjoyed the book much more than I had to that point.
The point of view, third person limited, gives a good look at the two main characters, Daniel and Elisabeth. The use of flashbacks can be a little confusing at times but with careful reading becomes clear.
There is much to think about in the book and we find out that this is the main role of Daniel in Elisabeth's life; to make her think. She learns to think outside of the societal norms and reach deep inside to intelligently make sense of her world. Autumn is a story of love and loss and how to deal with both.
It was really, quite a lot of work to read this novel but definitely worth the effort.
Review by Christine